CS2500 CL has excellent yield potential, great standability, and blackleg resistance. Need more reasons to grow CS2500 CL? CS2500 CL also is eligible for non-GMO contract premiums and has lower seed cost than other traited canola hybrids.
CANTERRA SEEDS
Meridian Seeds is proud to partner with CANTERRA SEEDS to offer high-performing canola hybrids with the latest trait packages available. CANTERRA SEEDS was founded by nine Canadian seed growers and is a farmer-owned company to this day. They offer one of the broadest seed portfolios in Western Canada, cultivated through local investments in plant breeding, access to a global network of germplasm and traits, and a steadfast belief that farmers deserve the best. They have strategic partnerships around the world, and varieties tested locally across Western Canada.
DL Seeds
DL Seeds tests and develops premium canola hybrid varieties for North America.
Clearfield Production System
Clearfield and the unique Clearfield symbol are registered trade-marks of BASF Agrochemical Products B.V.; used with permission by BASF Canada Inc.
Reserve your Meridian canola seed today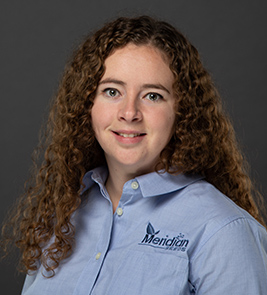 Katie Heid
Upper Midwest Territory Manager
Serving Minnesota, North Dakota, and South Dakota
Troy Gerding
Sales and Operation Manager
Serving Colorado, Montana, Nebraska, Washington, and Wyoming